Origins of Osteopathy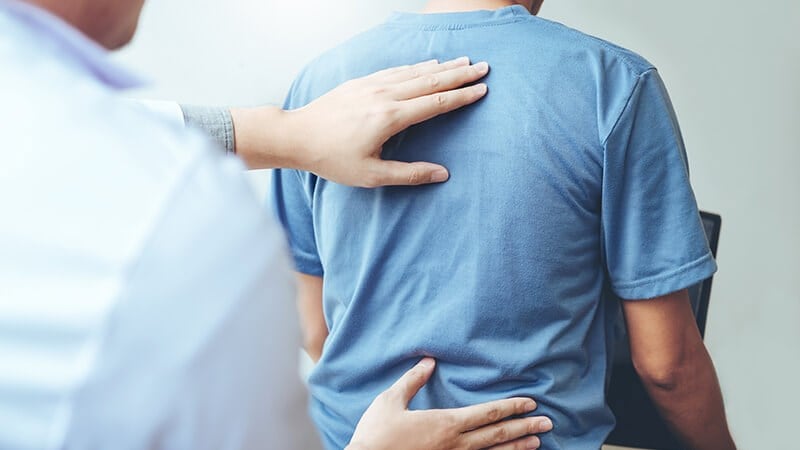 Origins of Osteopathy
Osteopathic medicine was founded in 1874 by A.T. Still, M.D. (1828 – 1917). Dr. Still was a medical doctor who was displeased with many of the medications used during his lifetime, many of which are now known toxins. He also began developing manual techniques to aid in the comprehensive treatment of his patients. As he began to see good outcomes in his patients after implementing these new manual techniques, he tried to share his newfound knowledge with the medical community, however they were not interested in his new theories. It was for this reason that he decided to found his own school of medicine thus giving birth to osteopathic medicine.
The four tenets of osteopathy include:
A person consists of mind, body, and spirit.
Inherent to each individual, is the ability to self regulate, self heal, and maintain health.
Structure and function of the human body are directly related to each other.
Comprehensive treatment is one that integrates each of the above tenets into the care of an individual.
Today, the difference between medical training in osteopathic medical schools and allopathic medical schools is not quite as noticeable. The biggest difference in training is the addition of osteopathic manipulative medicine (OMM) training, which is included in the curriculum of all osteopathic medical schools. OMM grew out of the principles of manual therapy first developed by A.T. Still. Once finished with medical school, osteopathic physicians can practice in any specialty of medicine that they choose and can apply OMM as part of their comprehensive treatment plan. Osteopathic physicians can also choose to become board certified in OMM, either alone or in conjunction with an additional board certification.
Osteopathic manipulative medicine (OMM) encompasses hands on medicine that osteopathic physicians use to treat patients. There are many different treatment modalities that can be used to treat the musculoskeletal system, lymphatic system, nervous system, cardiovascular system, respiratory system, or gastrointestinal system. OMM can be gentle enough to treat a newborn baby or an acutely ill patient in the hospital and can also be strong enough to treat an elite athlete. Each treatment modality is not indicated on every patient, but there is usually at least one treatment modality that any patient could benefit from.
The list below provides a sample of conditions that can usually benefit from the incorporation of osteopathic manipulative treatment (OMT) as part of a comprehensive treatment plan (this list is not meant to include all conditions that could benefit from OMT).
Back Pain
Neck Pain
Pain During Pregnancy
Arm/Leg Pain
Hip/Pelvic Pain
Jaw Pain
Headaches/Migraines
Sports Injuries
Asthma
Chronic Lung Disease
Rib Pain
Sinus Problems
Extremity Swelling
Thoracic Outlet Syndrome
Gastro-esophogeal Reflux Disease
Constipation
Feeding Difficulties in Newborns
Plagiocephaly (Mis-shapen Head in Newborns)
Ankyloglossia
Scoliosis
Ear infections
Torticollis
Fibromyalgia
Muscle Tightness
Other Conditions