What is Bioidentical Hormone Replacement Therapy?
As we age, it's normal to notice differences emerging in our bodies. Although this is completely natural, some of these changes may cause unwanted inconveniences and discomfort. In many cases, most of these issues can be traced back to hormone imbalances. To elevate the condition of your mind and body, our team at Integrative Pain and Wellness Center is pleased to offer holistic, innovative treatment plans, such as bioidentical hormone replacement therapy (BHRT). Using either pellets, medications, or injections, BHRT works to regulate the hormones within your body and reverse a variety of symptoms that can negatively impact your ways of life, such as sexual dysfunction, weight gain, hot flashes, fatigue, mood swings, brain fog, and more.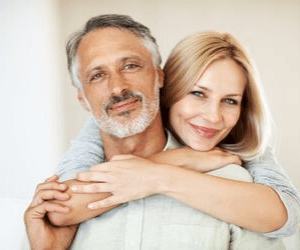 Skilled osteopathic physicians Dr. Matthew Barker and Dr. Melanie Gray strive to provide men and women alike with the most effective treatment for their goals and needs. We take the time and care to listen to all of your concerns and design the treatment plan that is best for you. Reach out to our office in Southlake, TX, and the surrounding areas of Midland and Odessa, TX to schedule your hormone evaluation today.
What Are The Benefits Of BHRT?
A personalized BHRT (bioidentical hormone replacement therapy) treatment plan offers a number of excellent benefits for both women and men, including:
Boosting energy levels
Enhancing mood, focus, and concentration
Supporting healthy metabolism to burn more fat
Sustaining lean muscle mass
Improving sexual function, drive, performance, and enjoyment
Promoting better sleep
Rejuvenating the skin's appearance
Reducing the side effects of menopause
Reviews
"We have had a great experience with Dr. Barker! Our newborn had a tongue and lip tie revised, and Dr. Barker worked with her to relieve restrictions. In three sessions, she has gone from a poor sleeper in constant discomfort to a happy, relaxed baby. He helped loosen up her tongue restrictions and she is nursing much better (and my pain is gone)! I highly recommend Dr. Barker."
- K.P. /
Google /
Jun 24, 2020
"Dr. Barker has helped me turn my health around without the use of harmful medications. I was diagnosed with RA and didn't want to take the meds with horrible side effects. He has helped get my RA under control, I am off my cholesterol and blood pressure meds. He has helped with hormone treatment which has improved my life tremendously. And at the young age of 60 I feel fabulous thanks to Dr. Barker."
- C.F. /
Google /
Feb 05, 2020
"Dr. Barker is a very friendly, thorough, and talented provider. I'm very satisfied with the pain relief I've experienced from his treatments."
- L.C. /
Google /
Jan 05, 2020
"Dr Gray is great at what she does! Give them a try."
- S.B. /
Facebook /
Jun 01, 2022
"She did a great job, you deserve an accolades on this Mrs Cathy Frederick can't explain myself right now, what I received on my wallet was so great an amazing of the huge amount, Please all you have to do is to contact her and be a part of this online investment. I made $5,550 just little investment of $700, I made that thanks Mrs Cathy Frederick her info Email: [email protected] WhatsApp: +18504466717"
- M.L. /
Facebook /
Feb 20, 2022
Previous
Next
By the time you reach 30 years of age, your body starts to produce roughly 3 – 10% less of your crucial hormones as each year passes. This natural effect of aging is what ultimately leads to menopause, andropause, and other conditions that can wreak havoc on hormone regulation. Thankfully, bioidentical hormone replacement therapy can restore your body's production of estrogen, progesterone, and testosterone to diminish symptoms, like weight gain, decreased libido, mood swings, fatigue, hot flashes, brain fog, and more. Additionally, BHRT can help target certain symptoms that develop due to thyroid disorders and fibromyalgia.
How Are Hormone Deficiencies Treated?
At Integrative Pain and Wellness Center, our physicians create customized treatment plans to regulate your hormone balance and reverse your symptoms. Before we decide which approach to take, you will meet with a member of our team to discuss your symptoms, review your medical history, and talk about any current medications you may be taking or illnesses you might have. After your comprehensive hormone evaluation, we will determine whether you could most benefit from biocompatible pellets, prescription medications, or injections to balance your hormones.
What to Expect after BHRT
The goal of hormone therapy is to restore your body's natural balance of hormones. Depending on the approach we take, you may need to come in for follow-up appointments to make sure your hormone levels are where they should be and whether you experience the desired results. Some patients may also implement lifestyle changes such as eating a healthier diet and exercising to further improve their hormone regulation. Integrative Pain and Wellness Center will continue to monitor your progress and make changes to your treatment plan as necessary to achieve long-lasting success.
Bioidentical Hormone Therapy FAQ
How soon do you see results with bioidentical hormone therapy?
Typically, patients can expect to begin to see results of their bioidentical hormone therapy within about 2 – 3 weeks. Optimal effects usually peak in about 2 – 3 months.
What are the benefits of bioidentical hormone therapy?
The main benefit of bioidentical hormone therapy is that it works to balance your body's hormone levels. For women, this typically refers to estrogen levels and for men, lowered testosterone levels. Balanced hormones can have a number of positive effects, including reduced symptoms of menopause, increased libido and sexual function, healthier skin, improved mental focus and clarity, better sleep, boosted mood, easier weight loss, increased muscle mass, more energy, a younger appearance, and an improved overall sense of wellbeing.
Does bioidentical hormone therapy cause any side effects?
Some patients may experience side effects as their body adjusts to the hormones. These can include fatigue, acne, increased facial hair growth, mood swings, headaches, or weight gain. Typically these wane as the body adjusts or can be managed by adjusting the dose. Some people can be at risk for more serious risks, which can include blood clots, certain cancers, heart disease, and stroke. That's why at Integrative Pain and Wellness Center, during your consultation, we will extensively review your current and past medical history to ensure bioidentical hormone therapy is right for you.
Does insurance cover bioidentical hormone therapy?
Because bioidentical hormone therapy is still seeking FDA approval, many insurance providers do not cover it. However, some may reimburse you if you pay out of pocket. Please consult your provider to find out their policy regarding bioidentical hormone therapy.
When you reach an age where you're starting to notice a decrease in your sex drive, mood swings, weight gain, fatigue, or other symptoms, our team at Integrative Pain and Wellness Center can regulate your hormones and help you feel like you again. Using holistic, proven solutions, Dr. Barker and Dr. Gray are here to enhance your total health and improve your quality of life. Get in touch with our office in Southlake, TX today to receive your hormone evaluation and personalized treatment plan.
Related Treatments
Related Posts