What is Bioidentical Hormone Replacement Therapy?
As we age, it's normal to notice differences emerging in our bodies. Although this is completely natural, some of these changes may cause unwanted inconveniences and discomfort. In many cases, most of these issues can be traced back to hormone imbalances. To elevate the condition of your mind and body, our team at Integrative Pain and Wellness Center is pleased to offer holistic, innovative treatment plans, such as bioidentical hormone replacement therapy (BHRT). Using either pellets, medications, or injections, BHRT works to regulate the hormones within your body and reverse a variety of symptoms that can negatively impact your ways of life, such as sexual dysfunction, weight gain, hot flashes, fatigue, mood swings, brain fog, and more.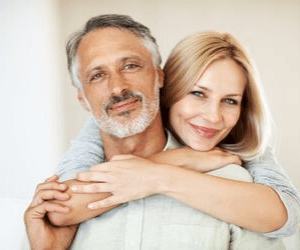 Skilled osteopathic physicians Dr. Matthew Barker and Dr. Melanie Gray strive to provide men and women alike with the most effective treatment for their goals and needs. We take the time and care to listen to all of your concerns and design the treatment plan that is best for you. Reach out to our office in Southlake, TX, and the surrounding areas of Midland and Odessa, TX to schedule your hormone evaluation today.
Reviews
"We have had a great experience with Dr. Barker! Our newborn had a tongue and lip tie revised, and Dr. Barker worked with her to relieve restrictions. In three sessions, she has gone from a poor sleeper in constant discomfort to a happy, relaxed baby. He helped loosen up her tongue restrictions and she is nursing much better (and my pain is gone)! I highly recommend Dr. Barker."
- K.P. /
Google /
Jun 24, 2020
"Dr. Barker has helped me turn my health around without the use of harmful medications. I was diagnosed with RA and didn't want to take the meds with horrible side effects. He has helped get my RA under control, I am off my cholesterol and blood pressure meds. He has helped with hormone treatment which has improved my life tremendously. And at the young age of 60 I feel fabulous thanks to Dr. Barker."
- C.F. /
Google /
Feb 05, 2020
"Dr. Barker is a very friendly, thorough, and talented provider. I'm very satisfied with the pain relief I've experienced from his treatments."
- L.C. /
Google /
Jan 05, 2020
"She is the best doctor I ever had"
- R.W. /
Healthgrades /
Sep 14, 2021
"I had seen multiple doctors including a primary care physician and dermatologist regarding severe back acne and nobody was able to help me. After one session with Isabel I saw tremendous results. I have seen her two more times since and my back is like night and day. She is amazing and really knows what she's doing! I would highly recommend. I also saw Dr. Barker for Bodyworks and allergy testing. He is phenomenal. I will absolutely be a lifelong patient."
- A.K. /
Google /
Jun 25, 2021
Previous
Next
By the time you reach 30 years of age, your body starts to produce roughly 3 – 10% less of your crucial hormones as each year passes. This natural effect of aging is what ultimately leads to menopause, andropause, and other conditions that can wreak havoc on hormone regulation. Thankfully, bioidentical hormone replacement therapy can restore your body's production of estrogen, progesterone, and testosterone to diminish symptoms, like weight gain, decreased libido, mood swings, fatigue, hot flashes, brain fog, and more. Additionally, BHRT can help target certain symptoms that develop due to thyroid disorders and fibromyalgia.
How Are Hormone Deficiencies Treated?
At Integrative Pain and Wellness Center, our physicians create customized treatment plans to regulate your hormone balance and reverse your symptoms. Before we decide which approach to take, you will meet with a member of our team to discuss your symptoms, review your medical history, and talk about any current medications you may be taking or illnesses you might have. After your comprehensive hormone evaluation, we will determine whether you could most benefit from biocompatible pellets, prescription medications, or injections to balance your hormones.
When you reach an age where you're starting to notice a decrease in your sex drive, mood swings, weight gain, fatigue, or other symptoms, our team at Integrative Pain and Wellness Center can regulate your hormones and help you feel like you again. Using holistic, proven solutions, Dr. Barker and Dr. Gray are here to enhance your total health and improve your quality of life. Get in touch with our office in Southlake, TX today to receive your hormone evaluation and personalized treatment plan.
Related Treatments