WHAT ARE MUSCULOSKELETAL INJECTIONS?
Sometimes, our bodies need some additional help beyond osteopathic manipulative treatment (OMT) or medications to alleviate pain and heal injuries. Musculoskeletal injections allow osteopathic physicians Dr. Matthew Barker and Dr. Melanie Gray to deliver medication directly to the source of the problem. Our doctors are highly skilled at performing many different types of musculoskeletal injections to alleviate your pain, decrease inflammation, or heal damaged tissues. At Integrative Pain and Wellness Center, our team can incorporate effective musculoskeletal injections into a personalized OMT plan to enhance your health and improve your overall well-being. Call our Southlake, TX office to schedule your appointment, and speak with a professional about your discomfort today.
Reviews
"We have had a great experience with Dr. Barker! Our newborn had a tongue and lip tie revised, and Dr. Barker worked with her to relieve restrictions. In three sessions, she has gone from a poor sleeper in constant discomfort to a happy, relaxed baby. He helped loosen up her tongue restrictions and she is nursing much better (and my pain is gone)! I highly recommend Dr. Barker."
- K.P. /
Google /
Jun 24, 2020
"Dr. Barker has helped me turn my health around without the use of harmful medications. I was diagnosed with RA and didn't want to take the meds with horrible side effects. He has helped get my RA under control, I am off my cholesterol and blood pressure meds. He has helped with hormone treatment which has improved my life tremendously. And at the young age of 60 I feel fabulous thanks to Dr. Barker."
- C.F. /
Google /
Feb 05, 2020
"Dr. Barker is a very friendly, thorough, and talented provider. I'm very satisfied with the pain relief I've experienced from his treatments."
- L.C. /
Google /
Jan 05, 2020
"Dr Gray is great at what she does! Give them a try."
- S.B. /
Facebook /
Jun 01, 2022
"She did a great job, you deserve an accolades on this Mrs Cathy Frederick can't explain myself right now, what I received on my wallet was so great an amazing of the huge amount, Please all you have to do is to contact her and be a part of this online investment. I made $5,550 just little investment of $700, I made that thanks Mrs Cathy Frederick her info Email: [email protected] WhatsApp: +18504466717"
- M.L. /
Facebook /
Feb 20, 2022
Previous
Next
What are the benefits of Musculoskeletal injections?
If your body needs a little extra help recovering from acute or chronic inflammation, musculoskeletal injections at Integrative Pain and Wellness Center can help provide you with the following benefits:
Quick, relatively pain-free injections
Results that should last for months
Ability to decrease chronic inflammation and allow healing to finally happen
Improve your daily discomfort, inflammation, and pain levels
Who Are CANDIDATES FOR MUSCULOSKELETAL INJECTIONS?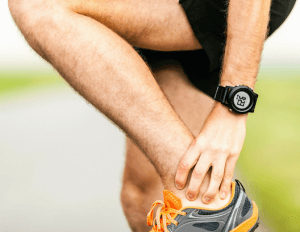 If you have pain, muscle spasms, inflammation, osteoarthritis, or an injury that cannot be helped with osteopathic manipulative treatment alone, then you could be a great candidate for musculoskeletal injections. It's important to receive an accurate diagnosis before injections are considered; this way, our team can select the correct type of injection to address your unique issue. During a private consultation with Dr. Barker or Dr. Gray, we will ask questions about your pain level and location. Then, we will perform diagnostic tests to determine the appropriate course for treatment.
PAIN-RELIEVING INJECTIONS WE OFFER
When your pain is too severe for manual OMT therapy alone, our team at Integrative Pain and Wellness Center offers a variety of pain-relieving injections to help you get back in top shape. Different types of injections we offer include:
Trigger point injections, which help to alleviate muscle spasms
Steroid injections, which help to ease areas of inflammation in the body
Neural therapy, which can reverse the dysfunction of the autonomic nervous system
Prolotherapy, which works to heal injured connective tissues or muscles
Once we have determined your need for an injection, we will select the substance that is right for your needs, determine the appropriate dosage, and may use ultrasound to help guide the injection. If you are sensitive to needles, we may offer a topical numbing spray. As soon as you are ready, we will clean the area of any dirt, oil, or products, and inject the solution into the specified areas.
What Should I Expect After My Musculoskeletal Injection?
After your musculoskeletal injection performed at Integrative Pain and Wellness Center, your experience may vary based on the type of injection you were given. In cases where our Southlake, TX team administers a local or topical anesthetic, you will likely feel pain relief immediately following the injection, but your pain may return after the anesthetic wears off. For corticosteroid injections, it may be a couple days before you feel more consistent pain relief as the anti-inflammatory properties of the injection kick in. You may also be asked to refrain from physically strenuous activities for several days.
Musculoskeletal Injections FAQ
Do musculoskeletal injections hurt?
While patients may experience minor discomfort, most do not find these injections painful. Before we begin, a topical anesthetic is applied to the treatment area to numb it and help keep you more comfortable. We may also use ultrasound guidance to ensure the injection goes directly where it is needed quickly and efficiently. If you have any concerns about pain, please feel free to talk to us during your consultation.
How do I know which musculoskeletal injection is right for me?
Which injection is chosen for you will depend on what issue or pain type is being treated. Often, steroid injections will be the optimal choice for inflammation, while prolotherapy can be better for addressing injuries to muscles and/or connective tissue. During your consultation with Dr. Barker or Dr. Gray, they will examine you, review your medical history, and then go over the treatment options that can achieve the best results for healing and pain reduction.
How many injections will I need?
The number of injections required will be dependent on your unique needs, your health, and your body's healing response. However, in general, steroid injections are usually limited to no more than four per year to avoid any possible negative side effects such as cartilage damage. During your consultation, Dr. Barker or Dr. Gray will work with you to create a treatment regimen and will be able to give you an estimate of how many injections you'll need.
How long does it take to experience the benefits of musculoskeletal injections?
The time it takes to experience the benefits of musculoskeletal injections can vary depending on the individual and the specific condition being treated. In some cases, patients may notice improvements within a few days, while others may require a couple of weeks for the full effect to be realized. The duration of pain relief can also differ, ranging from weeks to several months.
What conditions can be treated with musculoskeletal injections?
Musculoskeletal injections can effectively manage various conditions, including osteoarthritis, tendinitis, bursitis, rotator cuff injuries, carpal tunnel syndrome, plantar fasciitis, and many others. They are often recommended when conservative treatments such as rest, physical therapy, or oral medications have not provided sufficient relief.
ADDITIONAL HELP FOR EXTRA RELIEF
While osteopathic manipulative treatment works wonders for millions of patients across the United States, some people may need extra care to fully address their issues. At Integrative Pain and Wellness Center, we are pleased to perform musculoskeletal injections for patients who need them. Get in touch with our office in Southlake, TX to learn more about these treatments or to book your consultation today.
Related Procedures
Related Post