WHAT ARE MUSCULOSKELETAL INJECTIONS?
Sometimes, our bodies need some additional help beyond osteopathic manipulative treatment (OMT) or medications to alleviate pain and heal injuries. Musculoskeletal injections allow osteopathic physicians Dr. Matthew Barker and Dr. Melanie Gray to deliver medication directly to the source of the problem. Our doctors are highly skilled at performing many different types of musculoskeletal injections to alleviate your pain, decrease inflammation, or heal damaged tissues. At Integrative Pain and Wellness Center, our team can incorporate effective musculoskeletal injections into a personalized OMT plan to enhance your health and improve your overall well-being. Call our Southlake, TX office to schedule your appointment, and speak with a professional about your discomfort today.
CANDIDATES FOR MUSCULOSKELETAL INJECTIONS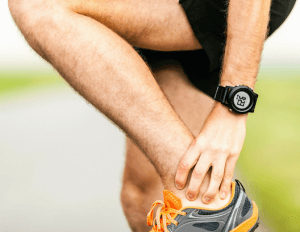 If you have pain, muscle spasms, inflammation, osteoarthritis, or an injury that cannot be helped with osteopathic manipulative treatment alone, then you could be a great candidate for musculoskeletal injections. It's important to receive an accurate diagnosis before injections are considered; this way, our team can select the correct type of injection to address your unique issue. During a private consultation with Dr. Barker or Dr. Gray, we will ask questions about your pain level and location. Then, we will perform diagnostic tests to determine the appropriate course for treatment.
PAIN-RELIEVING INJECTIONS WE OFFER
When your pain is too severe for manual OMT therapy alone, our team at Integrative Pain and Wellness Center offers a variety of pain-relieving injections to help you get back in top shape. Different types of injections we offer include:
Trigger point injections, which help to alleviate muscle spasms
Steroid injections, which help to ease areas of inflammation in the body
Neural therapy, which can reverse the dysfunction of the autonomic nervous system
Prolotherapy, which works to heal injured connective tissues or muscles
Once we have determined your need for an injection, we will select the substance that is right for your needs, determine the appropriate dosage, and may use ultrasound to help guide the injection. If you are sensitive to needles, we may offer a topical numbing spray. As soon as you are ready, we will clean the area of any dirt, oil, or products, and inject the solution into the specified areas.
ADDITIONAL HELP FOR EXTRA RELIEF
While osteopathic manipulative treatment works wonders for millions of patients across the United States, some people may need extra care to fully address their issues. At Integrative Pain and Wellness Center, we are pleased to perform musculoskeletal injections for patients who need them. Get in touch with our office in Southlake, TX to learn more about these treatments or to book your consultation today.
Related Procedures