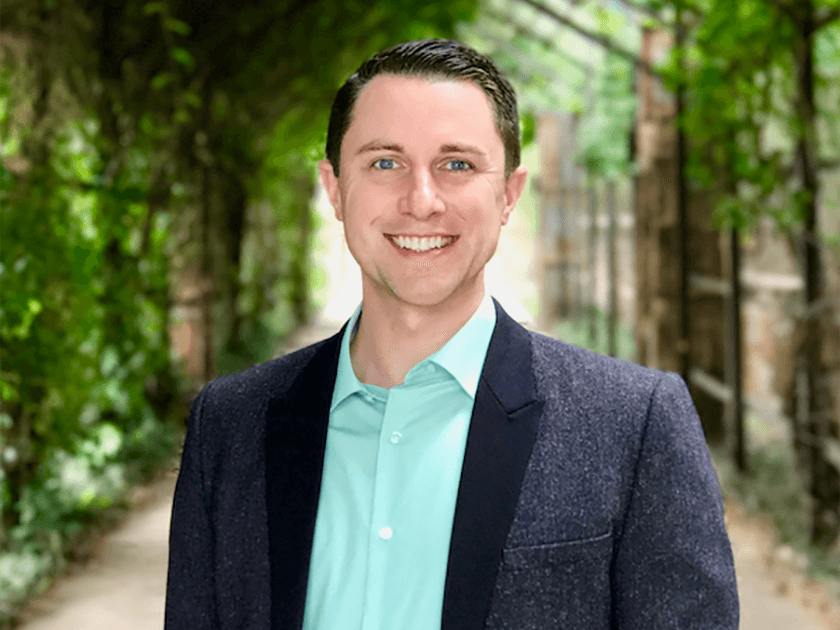 As the founder and director of medicine at Integrative Pain and Wellness Center, Dr. Matthew Barker is thrilled to finally live out his passion for healing and health by offering comprehensive care and advanced services to patients throughout the Greater Dallas-Fort Worth area. At his practice, Dr. Barker specializes in osteopathic manipulative medicine and integrative medicine with the goal to get to the root cause of patients symptoms and treat them in the most natural way possible. As someone who suffered from pain in the past, Dr. Barker has benefited from manipulative treatment himself. He is proud to provide men and women alike with holistic approaches to osteopathy and incorporate manual medicine into comprehensive treatment plans for every individual suffering from pain or other health concerns.
While earning a bachelor's degree in kinesiology from Arizona State University, Dr. Barker served as a missionary in Mexico and started his own alarm company before starting on his medical school journey. He then attended Western University of Health Sciences in Pomona, CA and received his doctorate in Osteopathic Medicine. Dr. Barker then completed his medical internship at UNT Health Science Center and Medical City Fort Worth in Fort Worth, TX. Once he obtained his general physician's license, he further honed his skills in Family Medicine and Osteopathic Neuromusculoskeletal Medicine. He now proudly serves patients throughout the DFW area at Integrative Pain and Wellness Center in Southlake, TX.
While in medical school, Dr. Barker was elected president of the Student American Academy of Osteopathy, an organization that provides medical students with additional training opportunities in osteopathic manipulative medicine. He was also chosen as a teaching assistant to help instruct osteopathic principles and practice courses, and he was hired as a tutor to teach other medical students osteopathic manipulative medicine. Dr Barker also served as chief resident for hjis residency program during his 2nd and 3rd years of residence. In 2018, Dr. Barker participated in two leadership development programs for physicians through the American Osteopathic College of Family Physicians and the Texas Academy of Family Physicians.
Specialties and Expertise
With extensive education and training in osteopathic medicine and holistic healing methods, Dr. Barker is able to offer our patients a wide range of treatments, such as osteopathic manipulative medicine, aesthetic treatments, sexual health services, integrative medicine, and pain management. Some of his most popular treatments include primary care, regenerative therapy, bio-identical hormone replacement, PRP therapy, and a range of aesthetic treatments.
Although he was born in Michigan, Dr. Barker spent the majority of his formative years in Arizona and has lived in several areas all across North America (including Indiana, California, Mexico, and of course, Texas). He married his wife, Viri, in 2008, and the couple have a daughter they adore. When he's not working with patients, Dr. Barker enjoys exercising, hiking, traveling, listening to audiobooks, watching movies, playing sports, and spending time with his family. Dr. Barker is fluent in both English and Spanish, which allows him to effectively communicate with a wider range of patients and people alike.
Reviews
"Dr. Barker is a very friendly, thorough, and talented provider. I'm very satisfied with the pain relief I've experienced from his treatments."
L.C.
Google
"Dr. Barker has helped me turn my health around without the use of harmful medications. I was diagnosed with RA and didn't want to take the meds with horrible side effects. He has helped get my RA under control, I am off my cholesterol and blood pressure meds. He has helped with hormone treatment which has improved my life tremendously. And at the young age of 60 I feel fabulous thanks to Dr. Barker."
C.F.
Google
"We have had a great experience with Dr. Barker! Our newborn had a tongue and lip tie revised, and Dr. Barker worked with her to relieve restrictions. In three sessions, she has gone from a poor sleeper in constant discomfort to a happy, relaxed baby. He helped loosen up her tongue restrictions and she is nursing much better (and my pain is gone)! I highly recommend Dr. Barker."
K.P.
Google
"I brought my 3 month old son in to see Dr.Barker and I am ecstatic over how great he was with my son. He was very professional and informative. Since I had my baby he has been very uncomfortable with being in a car seat and I'm almost immune to him screaming when I put him in. Today was the first time that I put him in and he did not cry and actually fell asleep. I could cry from happiness. Thank you Dr. Barker!!!"
J.H.
Google
"I've been seen by both Dr. Gray and Dr. Barker and they're both extremely knowledgeable and kind. They both care about helping their patients feel their best and getting to the root of the issue. I wouldn't place my health in any other hands."
A.H.
Google
Related Posts