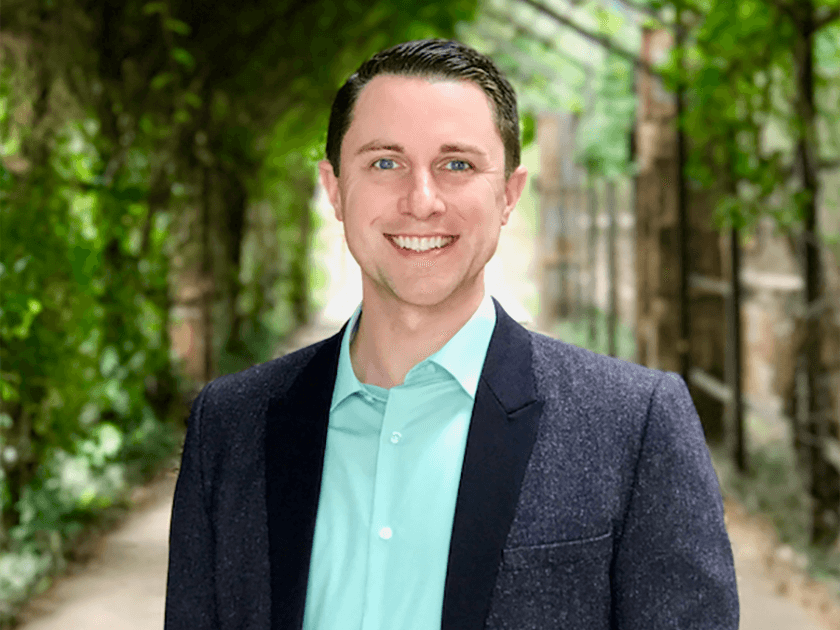 As the founder and director of medicine at Integrative Pain and Wellness Center, Dr. Matthew Barker is thrilled to finally live out his passion for healing and health by offering comprehensive care and advanced services to patients throughout the Greater Dallas-Fort Worth area. At his practice, Dr. Barker specializes in osteopathic manipulative medicine and integrative medicine with the goal to get to the root cause of patients symptoms and treat them in the most natural way possible. As someone who suffered from pain in the past, Dr. Barker has benefited from manipulative treatment himself. He is proud to provide men and women alike with holistic approaches to osteopathy and incorporate manual medicine into comprehensive treatment plans for every individual suffering from pain or other health concerns.
While earning a bachelor's degree in kinesiology from Arizona State University, Dr. Barker served as a missionary in Mexico and started his own alarm company before starting on his medical school journey. He then attended Western University of Health Sciences in Pomona, CA and received his doctorate in Osteopathic Medicine. Dr. Barker then completed his medical internship at UNT Health Science Center and Medical City Fort Worth in Fort Worth, TX. Once he obtained his general physician's license, he further honed his skills in Family Medicine and Osteopathic Neuromusculoskeletal Medicine. He now proudly serves patients throughout the DFW area at Integrative Pain and Wellness Center in Southlake, TX.
While in medical school, Dr. Barker was elected president of the Student American Academy of Osteopathy, an organization that provides medical students with additional training opportunities in osteopathic manipulative medicine. He was also chosen as a teaching assistant to help instruct osteopathic principles and practice courses, and he was hired as a tutor to teach other medical students osteopathic manipulative medicine. Dr Barker also served as chief resident for hjis residency program during his 2nd and 3rd years of residence. In 2018, Dr. Barker participated in two leadership development programs for physicians through the American Osteopathic College of Family Physicians and the Texas Academy of Family Physicians.
Specialties and Expertise
With extensive education and training in osteopathic medicine and holistic healing methods, Dr. Barker is able to offer our patients a wide range of treatments, such as osteopathic manipulative medicine, aesthetic treatments, sexual health services, integrative medicine, and pain management. Some of his most popular treatments include primary care, regenerative therapy, bio-identical hormone replacement, PRP therapy, and a range of aesthetic treatments.
Although he was born in Michigan, Dr. Barker spent the majority of his formative years in Arizona and has lived in several areas all across North America (including Indiana, California, Mexico, and of course, Texas). He married his wife, Viri, in 2008, and the couple have a daughter they adore. When he's not working with patients, Dr. Barker enjoys exercising, hiking, traveling, listening to audiobooks, watching movies, playing sports, and spending time with his family. Dr. Barker is fluent in both English and Spanish, which allows him to effectively communicate with a wider range of patients and people alike.
Reviews
"I first contacted Dr. Barker about a year ago, my lactation consultant recommended him since my newborn daughter was having trouble latching. He treated my daughter, and treated me as well since I was suffering from some neck pain. Life got busy after that, and this year when I started having back pain and neck pain again, I went back to Dr. Barker. He has helped me feel better. I'm finally not achy all the time. His new office is beautiful, and Lindsey is great and very helpful."
V.P.
Google
"Dr. Barker is on another level. I started OMM (Osteopathic Manipulative Medicine) treatments about a year ago for a variety of impact injuries from sports, motor vehicle accidents having significant pain, pressure, nausea, irregular heartbeats, lower back pain, torso discomfort from scoliosis, neck pain, headaches etc. Since seeing Dr. Barker I can say that his tactics of intervention were impeccable and noticeably different from any Doctor I had been to in the past. What I have loved the most is how passionate he is about his work. Dr. Barker took his time and addressed every need but most importantly... he listened. Even after the first treatment I could tell he was onto something. After a few treatments, 90% of the time I had no symptoms. The 10% was usually sleeping wrong or me doing something silly but even so, my body resolved irritants quickly. Now I feel like I have my life back. I have confidence in every step, in every breathe. Thank you Dr. Barker, You are a life saver!"
M.M.
Google
"We absolutely love Dr. Barker and recommend him to anyone who is looking for a natural solution or an alternative to "traditional" methods that may not be working for you. He has helped us with our toddler who has had a tough time with ear infections and acute upper respiratory issues, as well as worked on my husband for thyroid issues. I strongly believe he is the reason why my husband did not have to get his thyroid removed when another Doctor told us it was the only option. He is very professional and extremely good at what he does. We feel so lucky to have found Dr. Barker and will continue to use him for any and all of our future health needs."
C.M.
Google
"Started seeing Dr Barker about a year ago. I had some shoulder range of motion issues I was hoping he could help with. . He not only fixed my shoulders but found some other things I didn't even know were wrong. Very thorough each time we meet. Highly recommended!"
A.M.
Google
"We started seeing Dr. Barker at the recommendation of a lactation consultant when my son was 3 weeks old. Dr. Barker helped transition my son after tongue & lip tie revision. After just a few treatments, he self weaned off the nipple shield and was nursing great! He has a calm presence and has been great working with my son as he has grown and hit developmental milestones!"
B.D.
Google
Related Posts