WHAT IS UNEQUAL LEG LENGTH?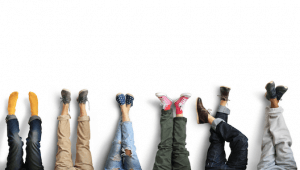 There are many ways our bodies can be unexpectedly asymmetrical, such as having one leg that is shorter than the other. When this occurs, it is a condition known as unequal leg length. This issue can develop either following surgery or as a result of the natural progression of your body's growth. If unequal leg length is present, it can lead to additional asymmetry throughout the body and put extra stress on the joints, worsen conditions like osteoarthritis, and even cause back or joint pain. At Integrative Pain and Wellness Center, our team diagnoses unequal leg length and works to treat it to stop or prevent issues, such as joint discomfort and degeneration. If you have mild, moderate, or severe neck, back, or joint pain, contact our office in Southlake, TX and the surrounding areas of Midland, and Odessa, TX and schedule your appointment with Dr. Matthew Barker and Dr. Melanie Gray.
Reviews
"We have had a great experience with Dr. Barker! Our newborn had a tongue and lip tie revised, and Dr. Barker worked with her to relieve restrictions. In three sessions, she has gone from a poor sleeper in constant discomfort to a happy, relaxed baby. He helped loosen up her tongue restrictions and she is nursing much better (and my pain is gone)! I highly recommend Dr. Barker."
- K.P. /
Google /
Jun 24, 2020
"Dr. Barker has helped me turn my health around without the use of harmful medications. I was diagnosed with RA and didn't want to take the meds with horrible side effects. He has helped get my RA under control, I am off my cholesterol and blood pressure meds. He has helped with hormone treatment which has improved my life tremendously. And at the young age of 60 I feel fabulous thanks to Dr. Barker."
- C.F. /
Google /
Feb 05, 2020
"Dr. Barker is a very friendly, thorough, and talented provider. I'm very satisfied with the pain relief I've experienced from his treatments."
- L.C. /
Google /
Jan 05, 2020
"I brought my 3 month old son in to see Dr.Barker and I am ecstatic over how great he was with my son. He was very professional and informative. Since I had my baby he has been very uncomfortable with being in a car seat and I'm almost immune to him screaming when I put him in. Today was the first time that I put him in and he did not cry and actually fell asleep. I could cry from happiness. Thank you Dr. Barker!!!"
- J.H. /
Google /
Nov 22, 2021
"She is the best doctor I ever had"
- R.W. /
Healthgrades /
Sep 14, 2021
Previous
Next
Nearly anyone can have legs that are unequal in length. This issue is especially common in those who may have had leg surgery in the past, a broken leg, or other trauma. Some of the most common signs of a leg length imbalance are:
Joint pain
Back pain
Hip pain
Knee pain
Joint degeneration
Asymmetrical curvature of the spine (scoliosis)
To determine if you have unequal leg length, you will need to attend a consultation with Dr. Barker or a member of his team. Once we have assessed your condition, we will go over your possible treatment options.
HOW IS UNEQUAL LEG LENGTH TREATED?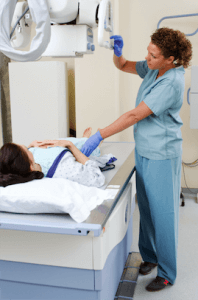 Once one of our osteopathic physicians has determined that you have legs that are unequal in length, we will confirm this diagnosis with an x-ray of both of your lower limbs. The treatment for an unequal leg length may involve a heel lift that goes inside the shoe of the shorter leg. In extreme cases, it could even require the bottom of your shoe to be built up. These measures will ensure that you can go about your day with proportionate leg lengths and prevent your joints and back from worsening. It should also help mitigate any pain you experience when walking or standing.
PREVENT ISSUES BEFORE THEY START
At Integrative Pain and Wellness Center, our team takes a comprehensive approach when it comes to identifying and treating your pain. Having legs that are unequal in length can lead to a host of issues that you may not even be aware of so it's important to have these conditions diagnosed and addressed as soon as possible. Contact our office in Southlake, TX to schedule your consultation, and learn more about treating unequal leg length.
Related Procedures