Matt Moulds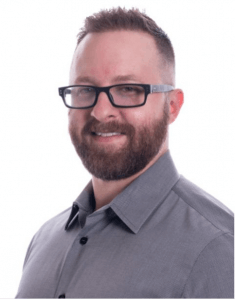 Matt is our highly skilled and talented orthopedic and neuromuscular therapist. In 2006, he began his career in massage and bodywork and continues to learn techniques and research year-round. He loves to learn, and he always strives to exceed expectations. Being skilled in neuromuscular and structural assessment, as well as orthopedic testing, allows him to quickly locate a person's pain and eliminate it from the source. His own healing journey and love for health and wellness began at a young age, as he was very athletic and constantly pushed his body to its limits. From being a baseball player to a professional dancer, Matt understands discomfort and the importance of patient education. Giving individuals the helpful information they need can empower them to make the right choices with their bodies and prevent pain before it develops. Matt dreams of changing the massage industry in a positive way and making it onto the Massage Hall of Fame. He is truly honored to get the opportunity to make a difference in many people's lives.
Matt's specialty is scoliosis and anything that requires gravity, but he is also able to tackle many other concerns, including headaches, TMJ, nerve entrapment, bulges or herniations, slipped disc, joint pain, frozen shoulder, and knots that just won't go away.
Certifications/education:
American Institute of Allied Health – L.M.T.
L.M.T. Success – A.M.M.P.
Cortiva Institute – M.T.I.
Areas of expertise:
Advanced medical massage
Orthopedic manual therapy
Dynamic neuromuscular assessment
Neuromuscular reprogramming
Myoskeletal alignment technique
Proprioceptive neuromuscular facilitation
Manual lymphatic drainage
Myofascial release
Trigger point
Sports
Deep tissue
Prenatal
Swedish
Jodi Millsap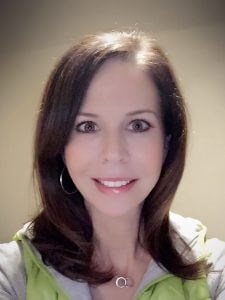 Jodi was born in Louisiana but raised in Colleyville, TX so she considers herself a Texan. She is the youngest of three children and feels blessed to have three children with her loving husband of 15 years.
Throughout her life, Jodi has faced many health challenges, including migraines, hypoglycemia, TMJ, and neck and back pain that led her, as a teenager, to research alternative methods of healing and explore the healing power of eating whole foods. She is passionate about discovering natural remedies and sharing her findings with others.
It was also during her childhood that she observed learning differences within her family. She wanted to help them, but she wasn't sure how; therefore, she majored in education with a minor in special education at UNT. Jodi enjoyed teaching children with emotional/behavioral disorders and learning differences in HEB from 1994 – 1997. From 1997 – 2005, she taught in Southlake Carroll ISD as a special education teacher and dyslexia therapist. She also served as the coordinator of the dyslexia program. In May of 2005, Jodi had her first child and transitioned into private dyslexia therapy at the Barbara Gordon Montessori School in Colleyville until her third child was born. Since her youngest child's birth in 2011, Jodi has helped her own family members in ARD and 504 meetings, and she has also consulted with and advocated for children with learning differences in the metroplex.
Jodi's daughter has faced her own challenges with ADHD, and after a head injury in 2015, anger and anxiety. Jodi and her family decided to explore alternative methods of healing for her in a desperate attempt to avoid medication. During this time, they discovered microcurrent neurofeedback. After 12 treatments, her daughter's symptoms improved dramatically. Jodi also utilized the effective properties of MCN with her son who suffered from migraines. The success Jodi's kids have experienced with microcurrent neurofeedback was the driving force behind her goal to get certified as an IASIS practitioner and share with others this holistic approach with no significant side effects.
Jodi's children are active in sports and music. When she's not cheering them on from the sidelines, Jodi loves to go on dates with her husband. She's also passionate about serving at church, leading Moms in Prayer, exercising, reading, and cooking.
Allison

Allison was born in Abilene, TX, but has spent about half of her life in the DFW Metroplex. She graduated in 2012 from Kaplan College with a Medical Assistant Diploma and received her Clinically Certified Medical Assistant Certification in 2018. She worked in an immigration detention center for 9 months and learned many things from the medical providers during her stay there. Allison has also worked in the home health industry, and most recently she was working in a home health setting for individuals who had suffered Traumatic Brain Injuries. She is excited to now be a part of the Integrative Pain and Wellness Center family, and she hopes to broaden her knowledge of different treatment methods.
When she was 18 years old, Allison married the love of her life, and they have been together for 15 wonderful years, and they have four children. Her children are her greatest accomplishments and are turning out to be wonderful human beings. In her spare time, Allison loves to read, listen to music, cook, and watch Asian dramas. She listens to a variety of music, but her favorite most recently is KPOP. She loves to go swimming with her family at Hurricane Harbor, and when it storms, she loves the sound of rain and thunder. Allison would love to travel in the future once her children are all grown and off to college. There are so many places that she would love to go, but at the top of her list are Romania and South Korea.
Diane

My name is Diane Lara and I am so happy to be a part of the Integrative Pain and Wellness Center. I joined the team on June 1, 2021 and have loved meeting all of the current and new patients! I have a background in Facility Management of 30 years, so this is all new to me. I am excited about the chance to learn new things in the medical field every day. I am married with 2 daughters aged 33 and 17.
Viri Barker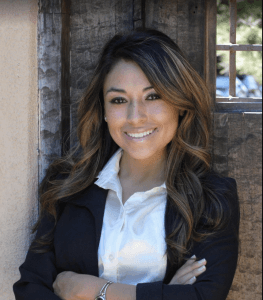 Viri is fluent in both English and Spanish and has a strong passion for the arts and holistic living. She enjoys staying active with yoga and physical activities as well as learning about the neuroplasticity of the human mind.
Viri has been married to her best friend Dr. Matthew Barker for 12 years, and together, they have a beautiful daughter who inspires them to be better people every day.
Viri spent many years working in the corporate world and has a bachelor's degree in justice studies and a minor in English literature from Arizona State University. She is certified to operate and administer our body contouring services, and enjoys helping people reach their cosmetic goals.
Related Posts