WHAT IS NONSURGICAL FAT REDUCTION?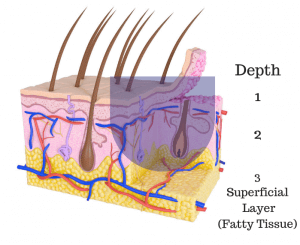 No matter how much you diet and exercise, due to the way our bodies are naturally, you may see stubborn pockets of fat that seem to never shrink. This can prevent men and women alike from feeling fully confident in their skin, and getting rid of these areas may be the final step to achieving the silhouette they want. To help you achieve your body goals, osteopathic physicians Dr. Matthew Barker and Dr. Melanie Gray offer nonsurgical fat reduction at our office in Southlake, TX. Utilizing the Accent Prime, nonsurgical fat reduction is able to target your problem areas and reduce the size of or destroy fat cells in these regions to create a trimmer, slimmer look. At Integrative Pain and Wellness Center, we are proud to be at the forefront of revolutionary aesthetic care with noninvasive approaches, such as these. To learn more about this treatment, contact our office and schedule a consultation with a member of our team.
CANDIDATES FOR NONSURGICAL FAT REDUCTION
Nonsurgical fat reduction with the Accent Prime may be a wonderful solution for people who are tired of putting in long hours at the gym and dieting rigorously only to see few to no results with their problem areas. Although this treatment does work to reduce pockets of fat, this procedure is not to be confused with traditional weight loss methods. To see the best results we recommend you continue to follow a healthy lifestyle. Dr. Matthew Barker and Dr. Melanie Gray can assist you in finding ways to detox in a healthy way or you can join our weight loss program. This treatment can be done on the following areas:
Face
Submental area (underneath the chin)
Arms
Abdomen
Flanks
Back
Legs
Thighs
Saddlebags
During your treatment, energy is distributed through ultrasound waves and targeted at the treatment area, which effectively disrupts stubborn fat cells. These ultrasound waves are controlled by a member of our team and travel deep within various depths of the skin, leaving surrounding tissue unharmed. Damaged fat cells are then eliminated from the body through the lymphatic system. For best results, it is highly recommended to hydrate before and after your nonsurgical fat reduction treatment. A medical lymphatic massage can also aid in releasing fat cells. You can schedule your massage with one of our massage therapists here at Integrative Pain and Wellness Center.
ELIMINATE UNWANTED FAT FROM YOUR BODY
When diet and exercise fail to remove stubborn pockets of fat from your frame, consider nonsurgical fat reduction at Integrative Pain and Wellness Center to help you achieve your ideal look. Our team employs state-of-the-art Accent Prime technology and innovative techniques to target unwanted areas of fat throughout the body. To learn more about this highly personalized procedure, get in touch with our office in Southlake, TX and schedule your consultation today!
Related Procedures
Related Post