WHAT IS NONSURGICAL FAT REDUCTION?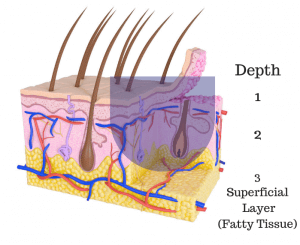 No matter how much you diet and exercise, due to the way our bodies are naturally, you may see stubborn pockets of fat that seem to never shrink. This can prevent men and women alike from feeling fully confident in their skin, and getting rid of these areas may be the final step to achieving the silhouette they want. To help you achieve your body goals, osteopathic physicians Dr. Matthew Barker and Dr. Melanie Gray offer nonsurgical fat reduction at our office in Southlake, TX. Utilizing the Accent Prime, nonsurgical fat reduction is able to target your problem areas and reduce the size of or destroy fat cells in these regions to create a trimmer, slimmer look. At Integrative Pain and Wellness Center, we are proud to be at the forefront of revolutionary aesthetic care with noninvasive approaches, such as these. To learn more about this treatment, contact our office and schedule a consultation with a member of our team.
What Are The Benefits Of Nonsurgical Fat Reduction?
Eliminates stubborn fat that diet and exercise haven't worked on

Slims and tones your body

Recontours your profile

Stimulates the production of new collagen

Rejuvenates the skin

Effective on multiple body areas

Pain-free procedure

No surgery or scarring

No downtime or recovery period

Treatments are quick and easy
Reviews
"We have had a great experience with Dr. Barker! Our newborn had a tongue and lip tie revised, and Dr. Barker worked with her to relieve restrictions. In three sessions, she has gone from a poor sleeper in constant discomfort to a happy, relaxed baby. He helped loosen up her tongue restrictions and she is nursing much better (and my pain is gone)! I highly recommend Dr. Barker."
- K.P. /
Google /
Jun 24, 2020
"Dr. Barker has helped me turn my health around without the use of harmful medications. I was diagnosed with RA and didn't want to take the meds with horrible side effects. He has helped get my RA under control, I am off my cholesterol and blood pressure meds. He has helped with hormone treatment which has improved my life tremendously. And at the young age of 60 I feel fabulous thanks to Dr. Barker."
- C.F. /
Google /
Feb 05, 2020
"Dr. Barker is a very friendly, thorough, and talented provider. I'm very satisfied with the pain relief I've experienced from his treatments."
- L.C. /
Google /
Jan 05, 2020
"Dr Gray is great at what she does! Give them a try."
- S.B. /
Facebook /
Jun 01, 2022
"She did a great job, you deserve an accolades on this Mrs Cathy Frederick can't explain myself right now, what I received on my wallet was so great an amazing of the huge amount, Please all you have to do is to contact her and be a part of this online investment. I made $5,550 just little investment of $700, I made that thanks Mrs Cathy Frederick her info Email: [email protected] WhatsApp: +18504466717"
- M.L. /
Facebook /
Feb 20, 2022
Previous
Next
CANDIDATES FOR NONSURGICAL FAT REDUCTION
Nonsurgical fat reduction with the Accent Prime may be a wonderful solution for people who are tired of putting in long hours at the gym and dieting rigorously only to see few to no results with their problem areas. Although this treatment does work to reduce pockets of fat, this procedure is not to be confused with traditional weight loss methods. To see the best results we recommend you continue to follow a healthy lifestyle. Dr. Matthew Barker and Dr. Melanie Gray can assist you in finding ways to detox in a healthy way or you can join our weight loss program. This treatment can be done on the following areas:
Face
Submental area (underneath the chin)
Arms
Abdomen
Flanks
Back
Legs
Thighs
Saddlebags
During your treatment, energy is distributed through ultrasound waves and targeted at the treatment area, which effectively disrupts stubborn fat cells. These ultrasound waves are controlled by a member of our team and travel deep within various depths of the skin, leaving surrounding tissue unharmed. Damaged fat cells are then eliminated from the body through the lymphatic system. For best results, it is highly recommended to hydrate before and after your nonsurgical fat reduction treatment. A medical lymphatic massage can also aid in releasing fat cells. You can schedule your massage with one of our massage therapists here at Integrative Pain and Wellness Center.
What Can I Expect After My Treatment?
Because there is no downtime with this nonsurgical fat reduction procedure, patients are free to return to their normal routine immediately after their treatment session. Patients typically see improving results after about two sessions as their body eliminates the fat, although most will receive the best outcomes after 4 – 6 treatments. Drinking plenty of water, eating a healthy diet, and exercising regularly can help improve and speed results. Patients may also consider receiving a medical lymphatic massage to further enhance their results.
Nonsurgical Fat Reduction FAQ
How much does nonsurgical fat reduction surgery cost?
The cost for nonsurgical fat reduction will be based on what's included in your treatment plan. During your consultation, our team of skilled physicians will listen to your needs and goals before performing an assessment. We can then give you suggestions and help you develop your unique procedure plan. After this, we will be better able to estimate costs and discuss your options for payment.
Am I a candidate for nonsurgical fat reduction?
Great candidates for this procedure are patients who hope to tighten their bodies with safe and proven solutions. To find out if this option is right for your needs, you must arrange a session at Integrative Pain and Wellness Center. After a thorough consultation, our team can determine if you would benefit from this procedure or another treatment at our state-of-the-art facility.
How long will my nonsurgical fat reduction results last?
With proper care, your fat reduction results will last for a long time. To help maintain your results, you should maintain a healthy, steady weight. Significant weight changes or childbirth after your surgery can affect your results. Natural aging will continue so you will eventually notice loose skin again as you get older. Talk to our team about suggestions that may help your results last.
ELIMINATE UNWANTED FAT FROM YOUR BODY
When diet and exercise fail to remove stubborn pockets of fat from your frame, consider nonsurgical fat reduction at Integrative Pain and Wellness Center to help you achieve your ideal look. Our team employs state-of-the-art Accent Prime technology and innovative techniques to target unwanted areas of fat throughout the body. To learn more about this highly personalized procedure, get in touch with our office in Southlake, TX and schedule your consultation today!
Related Procedures
Related Posts