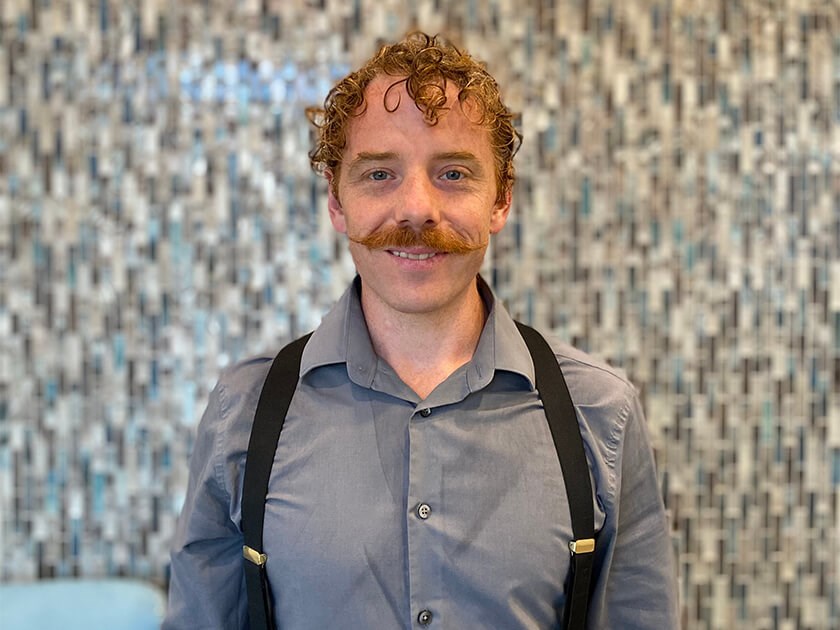 Dr. Bell began his healthcare journey serving as a Navy Corpsman for the Marine Infantry (combat medic). After 5 years and two deployments, he left the military to pursue his dream of becoming a physician. Dr. Bell's interests within medicine of manual therapy, exercise prescription, mindfulness, and diet reflect his personal health and fitness journey. His primary goal is to help his patients reclaim their birthright of radiant, holistic health through lifestyle changes and the principles and practices of osteopathic medicine.
While studying philosophy at The University of Texas, Dr. Bell worked as a strength and conditioning coach and founded the Hyde Park Gym Weightlifting Team. He carried this experience and deep understanding of functional anatomy with him to the Texas College of Osteopathic Medicine. It was while in medical school that Dr. Bell had several personal experiences with osteopathic manipulative medicine that not only saved his athletic career, but demonstrated the power of the applied principles of osteopathy and their unique place in the canon of medicine. This spurred Dr. Bell to complete numerous extracurricular trainings in osteopathy, learning from the top minds in the field and continually honing his knowledge and physical skills.
Upon completing medical school, Dr. Bell began his post-graduate training at HSC Fort Worth in Family Medicine, Integrative Medicine, and Osteopathic Neuromusculoskeletal Medicine. He continues to pursue educational opportunities in all forms of manual medicine, integrative and complementary medicine, and metabolic health.
Specialties and Expertise
Dr. Bell is a Neuromusculoskeletal Medicine Specialist with skills in all forms of manual medicine including joint manipulation, soft tissue, cranial manipulation, therapeutic injections, and more. Additionally, he has a special interest in metabolic health and uses his integrative medicine training, experience as a strength coach, and practical expertise as a physician to guide patients on their personal health journeys.
A Texas native, Dr. Bell enjoys the majority of his time away from the office outdoors. He enjoys strength training, hunting, hiking, camping, horseback riding, and gardening. Dr. Bell has been married to his high-school sweetheart for over 15 years. They have 3 lovely children together.
Related Post